Pregnancy Chiropractic Care Clark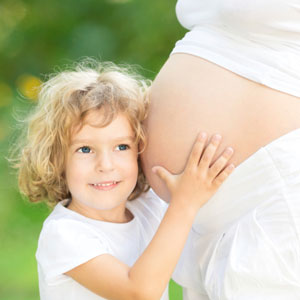 When you're pregnant, you have aches, pains and feel uncomfortable. Medications aren't an option. Dr. Michelle at Healing Hands Chiropractic can provide safe relief through natural means.
Chiropractic focuses on improving the function of your nervous system and ensuring your pelvis is aligned. During your care, you can experience a range of benefits:
A healthier pregnancy
An easier childbirth
Greater flexibility
Pain relief
Reduced nausea
Shortened labor times
Your baby will likely be better off, too. If you have less interference with your nervous system, your ability to grow a healthy baby will only improve.
Frequently Asked Questions
Is chiropractic safe during pregnancy?
Yes! We will accommodate you through each stage of pregnancy. Our adjusting methods are modified to suit you.
Why should I have chiropractic during pregnancy?
Chiropractic is drug-free, which is important for an expecting mom to consider. Many medications aren't suitable to take during pregnancy. You may need pain relief or just want to be in the best possible shape for delivery. We'll help you get there.
How early in my pregnancy can I start chiropractic?
You can begin at any stage of your pregnancy. We recommend that you start as soon as you find out that you're expecting.
Do you have pregnancy techniques?
Dr. Michelle is well-versed in pregnancy care. Her main technique, Gonstead, can be used for her prenatal patients.
I've heard chiropractic can help with fertility. Is that true?
If you have tried to conceive without success, we may be able to help. One of Dr. Michelle's patients came in to have her pain addressed. We were unaware she'd been trying to get pregnant for several years. She finally conceived while under care!
A Happy and Healthy Experience
Pregnancy should be a special, positive time in any mom's life. Contact us today to get the attention you need. We have same-day visits and Saturday hours. Your insurance coverage can be used for your appointments.
CONTACT US »
---
Pregnancy Chiropractor Clark | (732) 388-2619